Puglia – where whitewashed towns, centuries-old farmland and the stunning Mediterranean coastline meet in the "boot" part of Southern Italy. This is where Italians like to go on holiday. Puglia will give you everything you would want from a trip to Italy.
After landing in Bari airport and picking up our rental Fiat 500, our road trip started with an overnight stay in Matera. Whilst not technically in Puglia, it's a detour you should definitely make. We started inland with Locorotundo and Alberobello before making our way to Ostuni.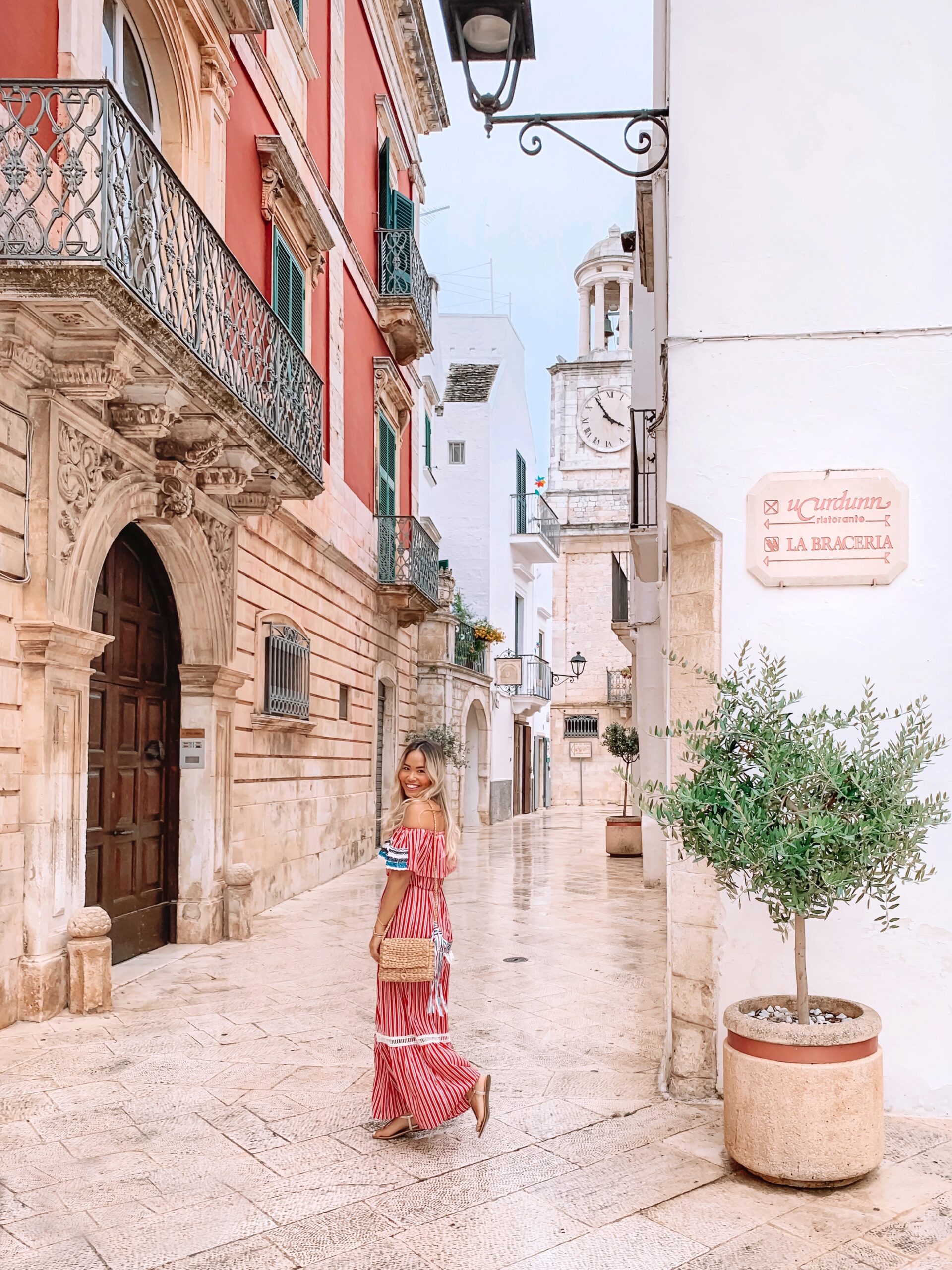 LOCOROTUNDO
Locorotondo is a pretty hilltop town close to Alberobello, making it an easy pit stop on a tour of the area. A place you can lose yourself in for a few hours, wander the tiny streets and admire the beautiful architecture.
Lunch at Bina
Located just outside of the old town, Bina serves typical Puglian fare with friendly service. The dough ball type bread that came with our antipasto board was just to die for. The intimate setting makes a nice spot for a romantic meal.
Alberobello
Ever since seeing pictures of the cone-shaped houses (known as Trulli), I've always dreamt of going to visit. Dating back to the 14th century, I'm sure you've seen plenty of pictures of these limestone houses on the gram, but you must see this place for yourself and get lost in the winding streets of Alberobello. Unsurprisingly, this place can get a little overcrowded with tourists so it's best to wander early in the morning before the daytrippers arrive.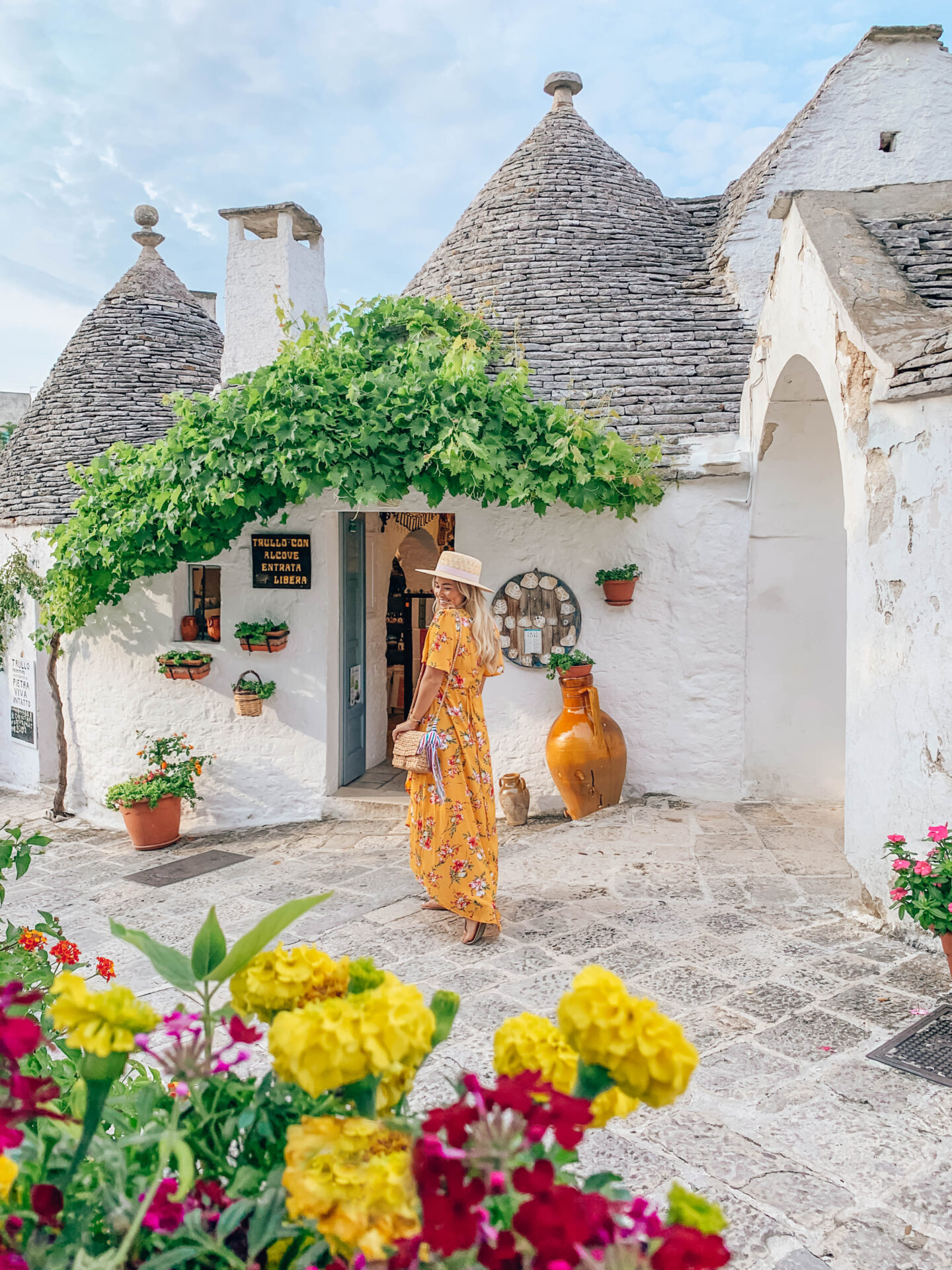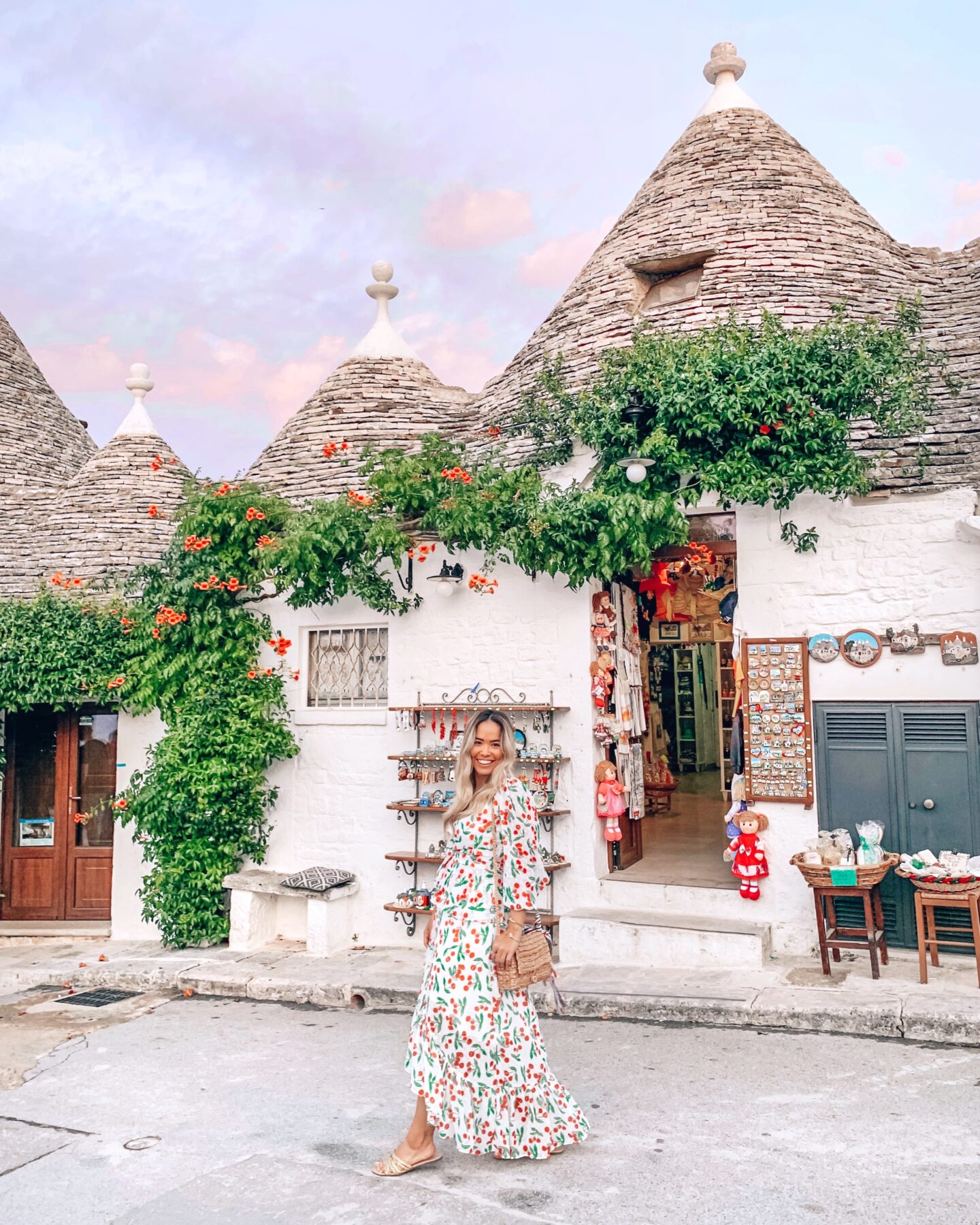 Stay at Hermanas Relais
We booked Hermanas Relais through Airbnb. The trullo was a perfect combination of traditional with modern comforts and thoughtful touches. It can fit 4 people comfortably with a cute outdoor terrace. Located in the Trulli Zone of Alberobello, making it a great location within walking distance to where all the action is.
Rooftop drinks at Veni Vidi Mangi
A no-frills spot we stumbled upon that's not overrun with tourists. We were lucky to have the rooftop all to ourselves to enjoy the sunset.