Words can't describe how magical and interesting the city of Matera is. Located in the region of Basilicata, it's best known for its winding sassi, ancient cave dwellings carved out of limestone cliffs. When you first view Matera from one of the many lookouts, you'll feel like you've been transported back in time. The maze-like city is like nothing I've ever seen before.
Matera has been used for its insane backdrop for several movies including Passion of the Christ, Wonder Woman and the most recent James Bond film, No Time To Die.
If you're planning a trip to Southern Italy, be sure to make a detour to Matera for a full day. If you have more time, I'd recommend staying one night.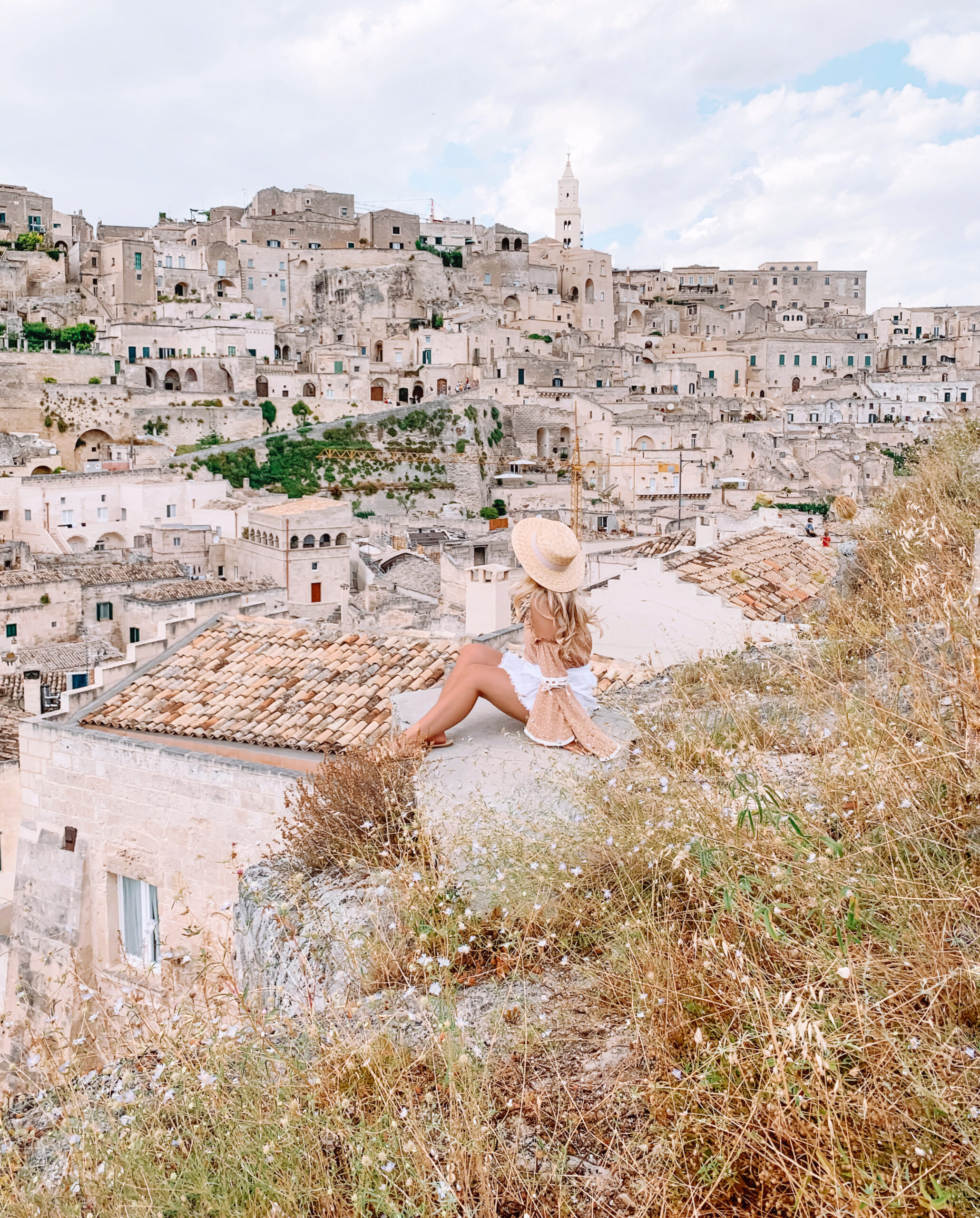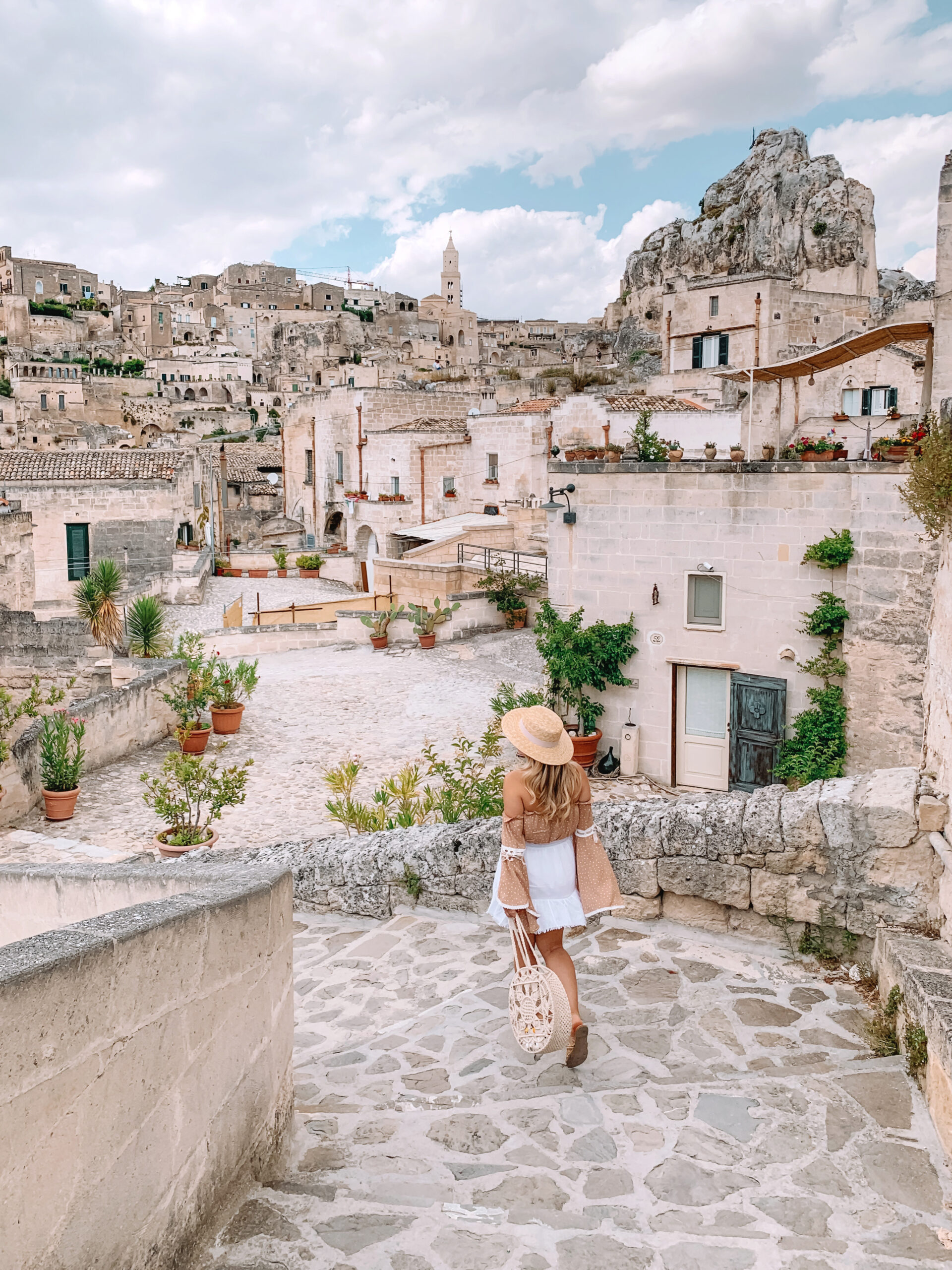 How to get there
We rented a Fiat 500 at the airport of Bari for the one hour drive to our hotel. Public transport in this area is not reliable, so recommend renting a car. Car access in the sassi itself is very limited so park just outside the main area and walk down. Matera is best explored on foot, just note there are a fair few stairs.
Gelato pit stop at I Vizi Degli Angeli
Listed as one of 100 best gelaterias in Italy, I Vizi Degli Angeli is a must! They make their own organic gelato every morning. You'll find classics like chocolate and pistachio alongside a seasonal menu of experimental flavours like lavender with milk and cactus. Did I already mention it's a must?
Take a peek inside a cave dwelling
The historic sasso, Casa Grotta di Vico Solitario gives you an insight into life up until the 1950s. The entrance fee costs €3. Residents lived in the caves with large families and livestock, with no electricity or running water. This led to the city being evacuated in 1952 by the government due to poor living conditions and disease.
Today, the area of the sassi, recognised by UNESCO as a World Heritage Site has been revamped with boutique hotels, cool bars and restaurants.
Rooftop spritz at Palazzo Gattini Hotel
Italy and Aperol Spritz go hand in hand. For great views over Matera, head to Palazzo Gattini Hotel for a rooftop spritz. Enjoy sweeping views at sunset and watch the world go by. Cin cin!
Stay at Masseria Fontana di Vite
A country manor turned boutique hotel, Masseria Fontana di Vite sits atop a hill surrounded by golden fields. Just 10 minutes by car to Matera, it's a quiet escape from the crowds with a swimming pool and free private parking for all guests.
Because we had our rental car and was in Matera for one night only, we decided not to stay in the sassi for ease of car parking. But next time, I would definitely stay in one of the converted caves for a more traditional experience in the city of Matera.