Founded by the Romans, York is an ancient walled city in northeast England. You'll find cool neighbourhoods with independent shops, cafes and restaurants as well as an array of museums and attractions. Exploring by foot is the best way to see the city of York and it's just over two hours by train from London.
What to See & Do
Walk along the City Walls
York's City Walls are the longest medieval town walls in England, offering a unique, elevated perspective to the city.
St. Mary's Abbey & Yorkshire Museum Gardens
Take a leisurely stroll through the park, the ruins of St Mary's Abbey are within the Museum Gardens.
The Shambles
One of York's oldest streets, the buildings here date back to the 14th century. For any Harry Potter fans out there, it's said to resemble Diagon Alley and there's also "The Shop That Must Not Be Named" on the street.
York Minster
In the heart of the city is the largest Medieval cathedral in Northern Europe. Built between the 12th and 15th century, York Minster dominates the skyline. Admire the ornate details up close or take a tour of the interiors. Entrance fee £11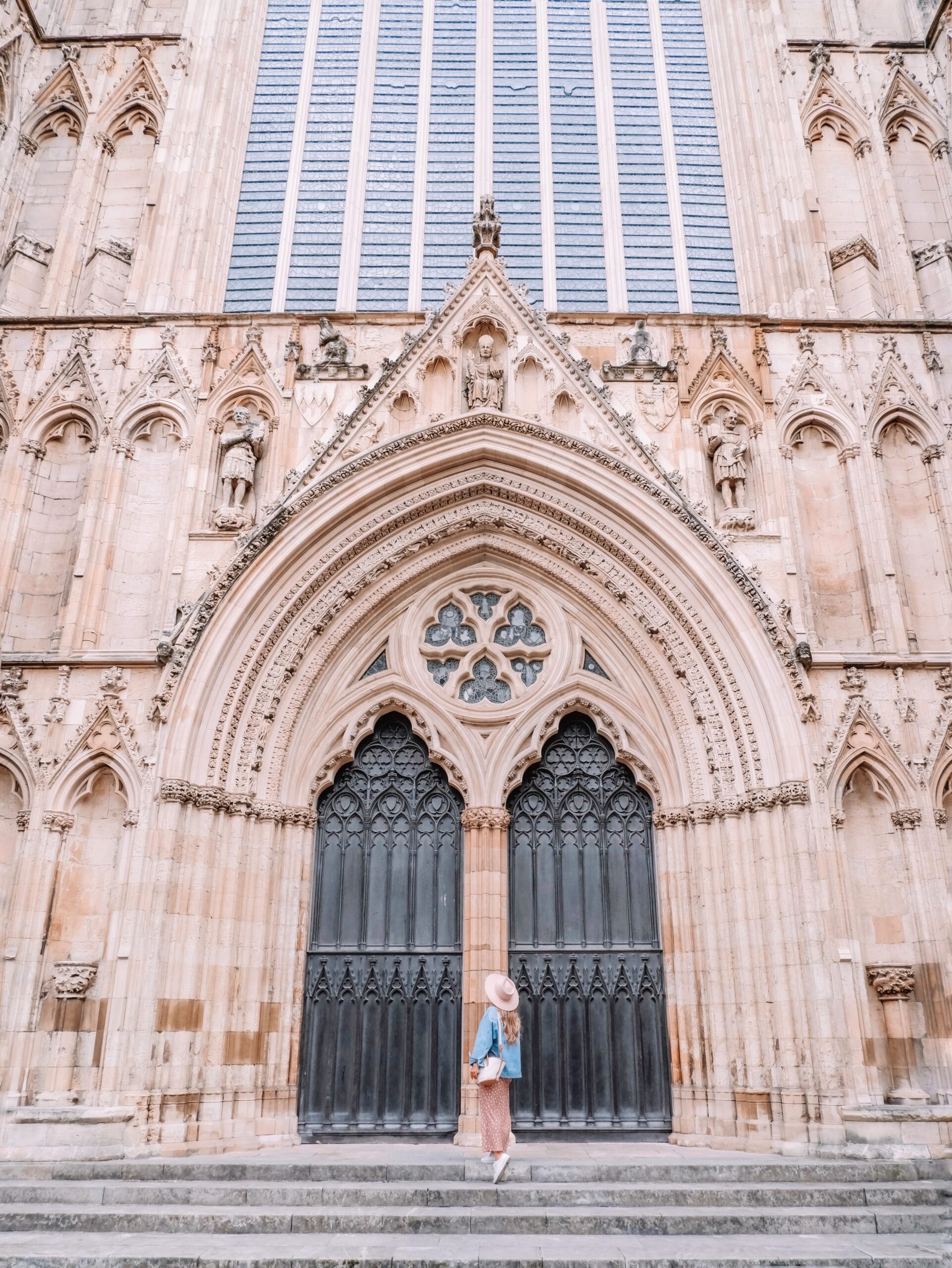 Where to Eat
Brew & Brownie Bakeshop
One of York's most popular cafes, Brew & Brownie's little sister is great for cakes, tea and toasties to go.
Brunch at Partisan
Partisan is a cosy independent cafe offering all-day breakfast, lunch and baked goods. Make sure to order the Persian eggs (scrambled with spinach, dates, onions, yoghurt, dukkah) – you won't regret it!
Los Moros – Shambles Market
Head straight for Los Moros in the Shambles food market for really good North African and middle eastern food.
The York Roast Co.
Try the infamous YorkPud wrap – a Sunday roast in a giant Yorkshire pudding! A dream!
Spark: York CIC
This place reminds me of Box Park & Dinerama in Shoreditch. Spark is filled with small independent businesses including street food, bars and retail space. Try the spicy vegan Korean tacos at Dog's Nose Taqueria and wash it down with an Aperol Spritz.
Explore Nearby
Fountains Abbey & Studley Royal
One of the largest and best preserved monasteries in England, Fountains Abbey is a must-see if you're around Yorkshire. It's less than an hour drive from the city of York and costs £15 per person. It includes entry into the Studley Royal Gardens and you can easily spend a couple of hours strolling the grounds here.