If you have a thing for pink, this hotel is just for you! Washed in dusty pink, the Moorish-inspired Ritz Carlton Abama sits on a clifftop in sunny Tenerife overlooking the stunning shades of blue and turquoise of the Atlantic Ocean.
From Michelin-starred restaurants, a championship golf course and an award winning spa to a private beach accessible via a panoramic funicular, the resort covers nearly 400 acres of land. Let's just say it's easy to find yourself a secluded spot to enjoy all to yourself.
Towering palm trees against the pink facade of the vast property make for an insta-worthy shot. With so many unique corners dotted around the hotel, you won't be short of photo ops.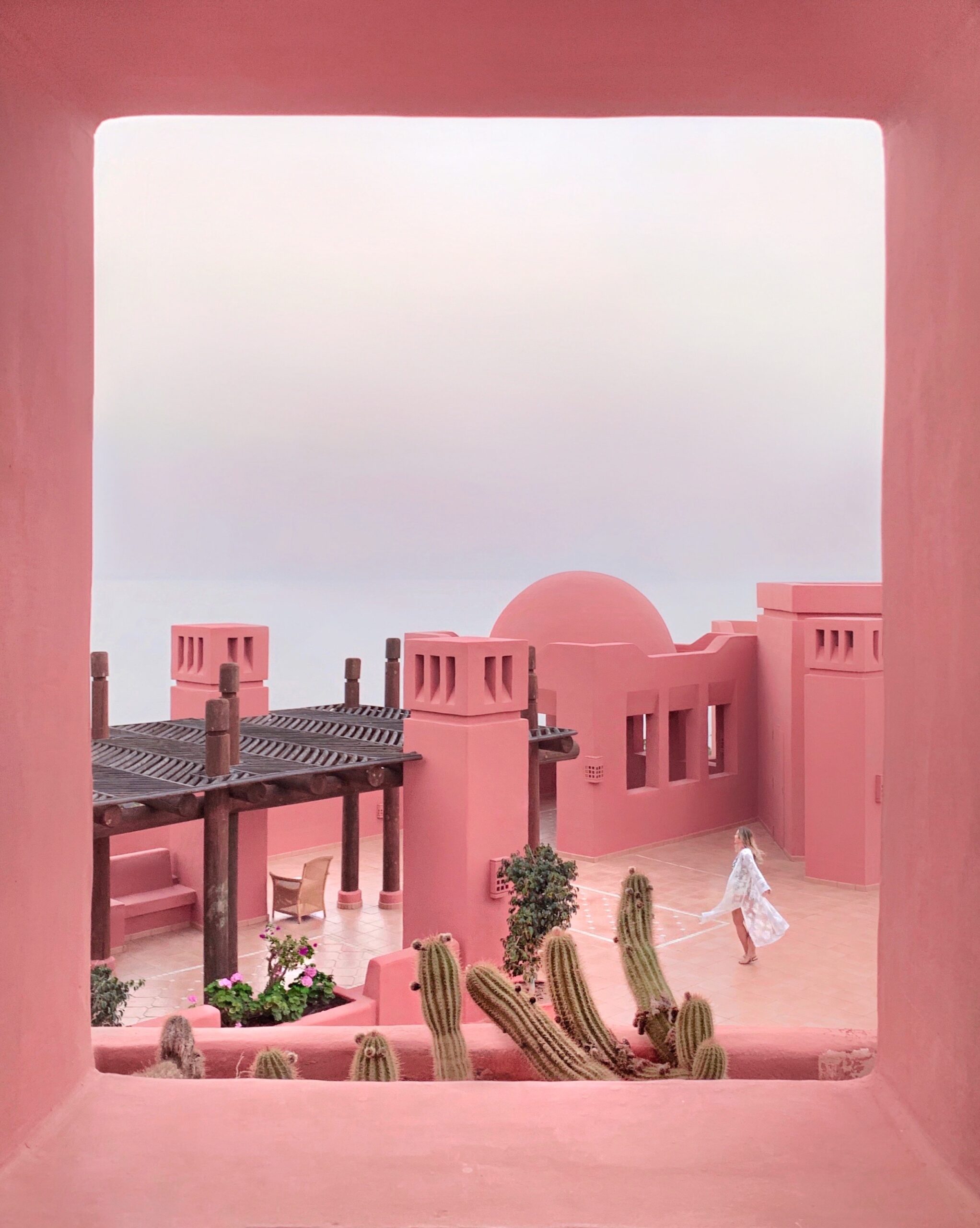 Take a dip
You'll find Playa Abama at the foot of the cliff and a swimming pool for each day of the week, yes that's 7 pools at the resort! I'm much more of an ocean swimmer, so that's where we spent most of our time. Oh and of course the fact you can get drinks delivered straight to your sun lounger on the beach is a plus.
Breakfast in the Royal Suite
We were lucky to have to experience the in-room dining service on the amazing terrace of the Royal Suite. Our favourite item on the menu was definitely the Spanish eggs (hello chorizo and eggs are a winning combo!)
Explore Playa de San Juan
Less than a 10-minute cab ride from the Ritz Carlton Abama is Playa de San Juan, a small fishing village known for its fresh seafood. Take a stroll around the colourful town before queuing for a table at the popular, Taberna Maritima Agua y Sal. Think large portions of seafood pasta, I mean is there anything better than carbs by the seaside?