Da Nang is an ever-evolving resort city with large hotels dotted along the shoreline of this Vietnamese coastal city. Offering delicious cheap eats and sandy beaches, Da Nang is an easy weekend trip just 1.5-hour flight from Hong Kong.
A 30-minute cab ride takes you to the charming ancient town of Hoi An. This UNESCO listed site is a maze of colourful streets and alleyways, waiting for you to explore them.
WHAT TO DO
Bicycle Rental – Hoi An
Bicycles are readily available and cost $1-2USD per day. It's a fun, easy way to see Hoi An Ancient Town.
Boat Ride down Thu Bon River – Hoi An
If you have a spare hour or two, I would recommend renting a boat from the town's riverfront. Longer tours will give you a glimpse of rural life along the river.
Enjoy cocktails at this riverside restaurant & bar with live music in the evenings.
Non Nuoc Beach – Da Nang
Taking up five kilometres of the coastline, this stretch of white sand beach is great for watersports or simply sunning yourself for the day.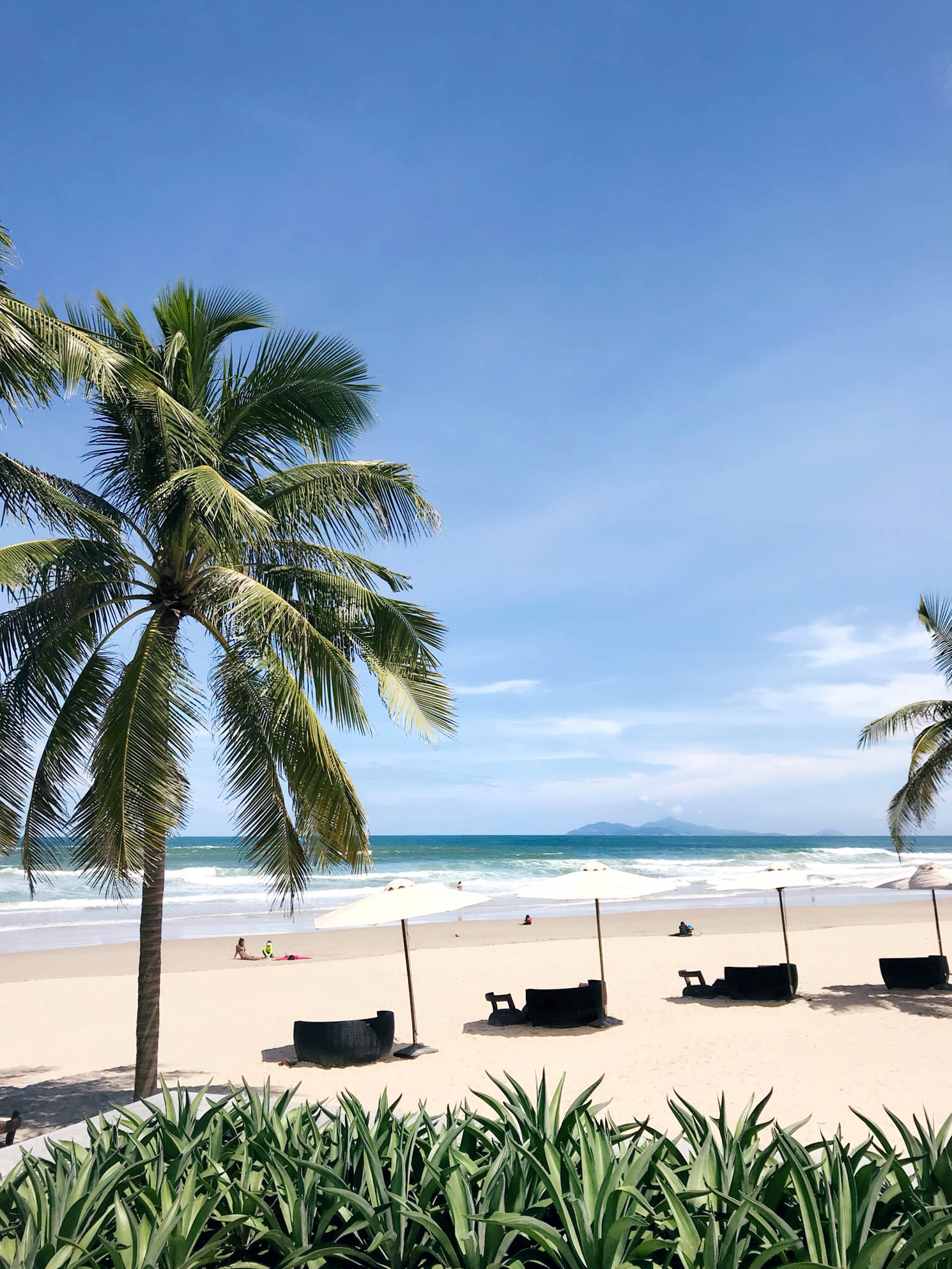 WHERE TO EAT
A peaceful teahouse managed by the hearing and speech impaired where you communicate with word blocks, centred around the appreciation of tea in silence. Such a lovely space to relax and unwind.
Bánh Mì Bà Lan – Da Nang
The best bánh mì I've ever had! Popular with the locals, this street-side cart is open from 3pm-11pm and sells over 2500 mouth-watering bánh mì's a day. Their handmade filling, unique flavour and crispy baguettes will have you coming back for seconds or thirds. It's that good!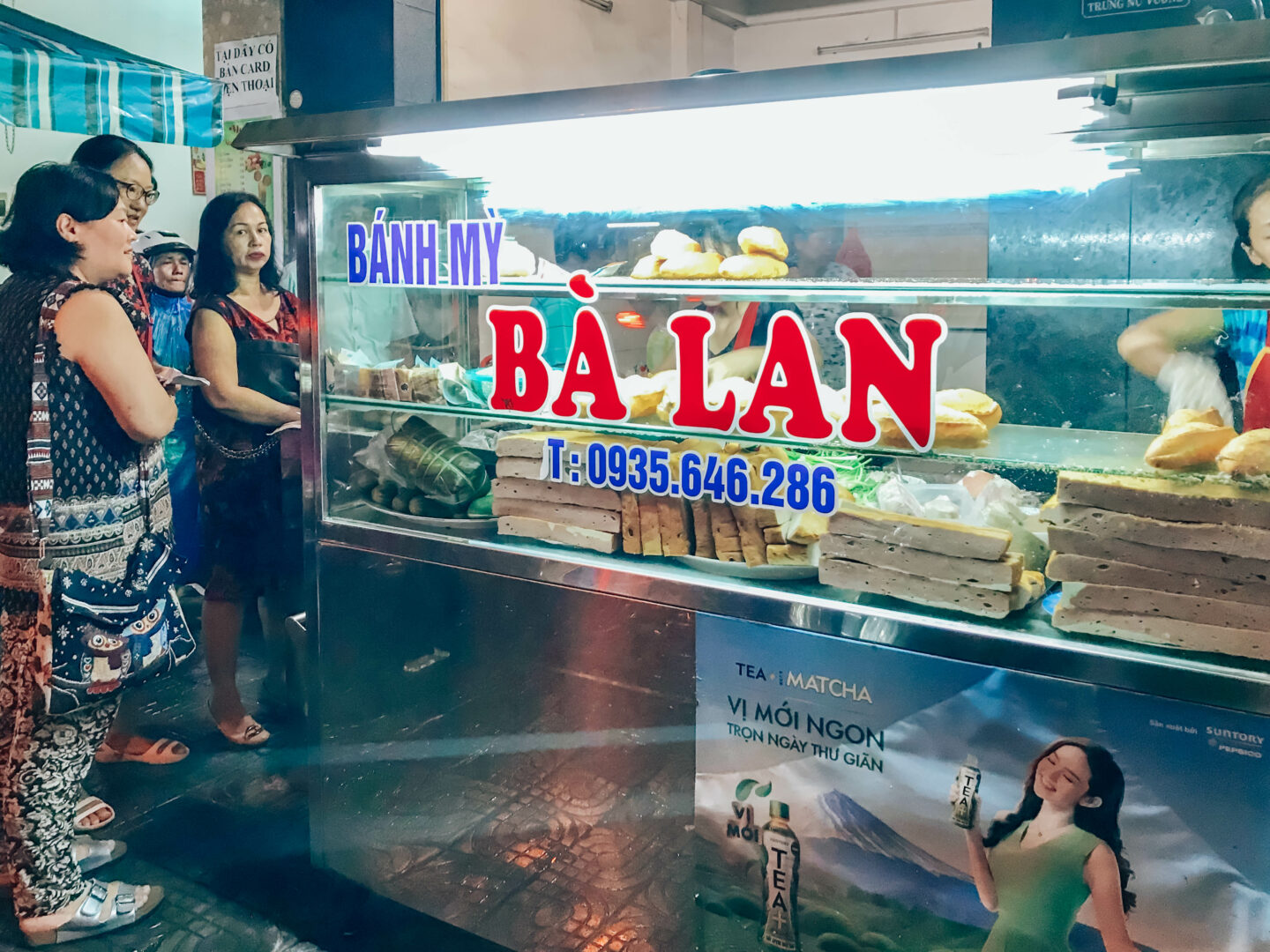 Morning Glory – Hoi An
Serving delicious authentic Vietnamese food in a quaint historic building that concentrates on street food and traditionally prepared dishes.
Wind your way through the back streets of Da Nang sampling local street food you wouldn't usually know to order. With 5 pit stops and over 8 dishes, guaranteed food coma afterwards.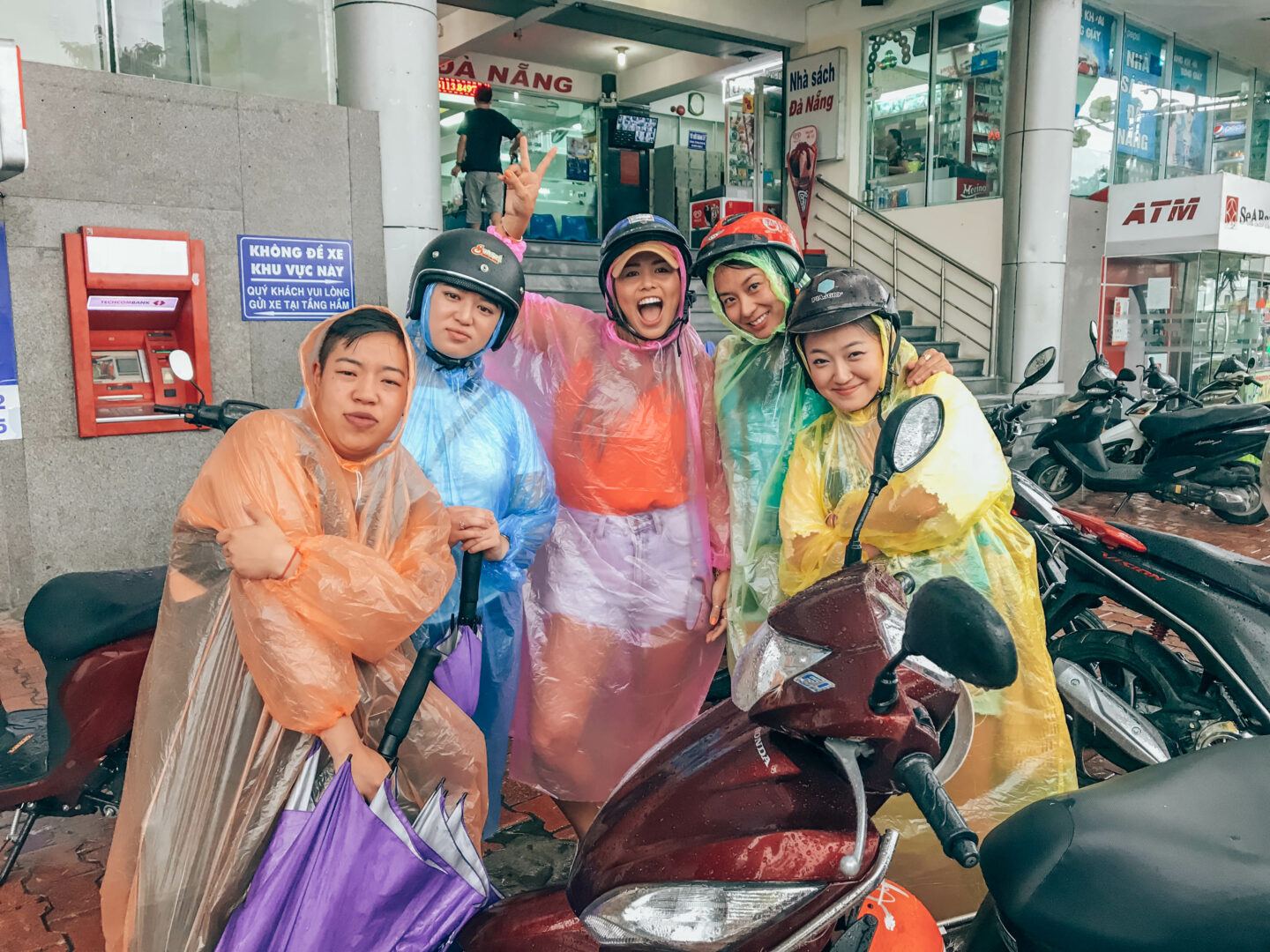 Where to shop
This homewares and accessories store that looks like it came straight out of a Pinterest board. From pastel ceramics and bedding to straw totes, you will literally want to buy the entire store.
Hoi An Ancient Town
The streets of Hoi An are lined with shophouses and stalls selling everything from leather goods to coffee beans.
A fair trade artisan market with authentic Vietnamese crafts from jewellery, cutlery to toys. Reaching Out creates and supports jobs for persons with disabilities. The real magic can be found at the back of the shop, where you can watch the artisans working on their handicrafts. I bought sets of brass chopsticks from here.
Where To Stay
Wake up to the sounds and sight of the sea from your villa. A truly luxurious hotel that will make you feel worlds away from the hustle and bustle of the city.