Want to explore something a little different to the typical Parisian tourist hotspots you see all over the gram? Make sure to spend a morning visiting the Grand Mosque of Paris (Grand Mosquée de Paris), located in the 5th arrondissement.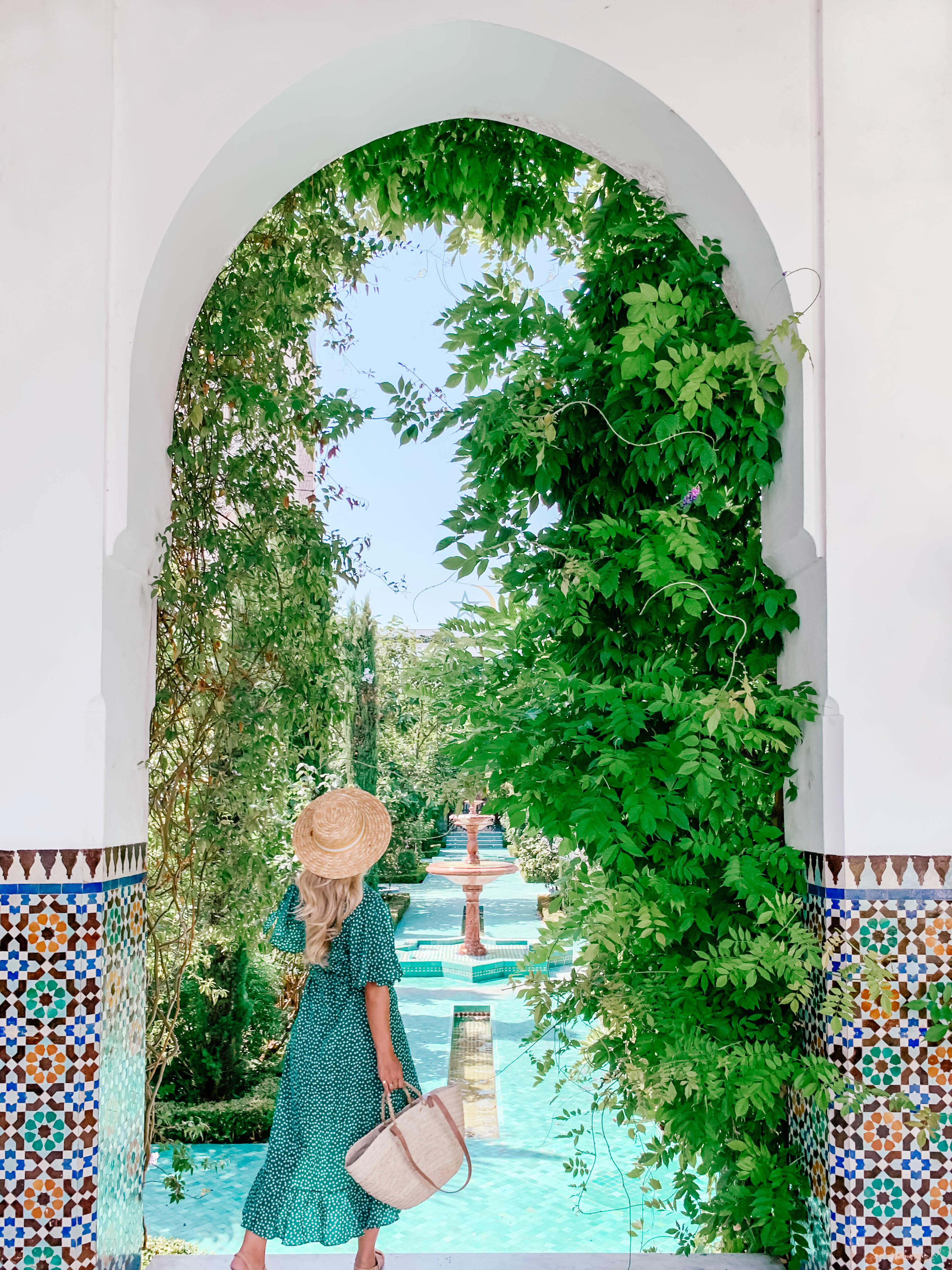 The unassuming exterior of the mosque conceals this stunning hidden gem behind tall sand coloured walls with no windows or doorways to take a peek inside. Once you have found the entrance to the mosque, you will immediately feel transported out of modern-day Paris and into a slice of Morocco.
Bright mosaic-tiled walls surround the courtyard filled with lush greenery. You automatically feel a sense of calm stepping into this oasis with the sound of trickling water from the fountains. Inspired by Spanish-Moorish styles of architecture, the Grand Mosque of Paris is actually modelled on an existing Mosque in Fez, the Al-Qarawiyyin.
Good to Know
Here are some tips that will make planning your visit a little easier:
Entrance fee is €3 per person
Open to the public every day except Friday
The mosque is open from 9am-12pm and closed between 12pm-2pm and reopens 2pm-6pm.
You must cover your shoulders and knees before entering the Mosque. They have shawls you can borrow if needed.
It's easily accessible by metro, exit at Censier-Daubenton station.
You are free to roam the space on your own, however, keep in mind this is a religious place and to be respectful of those in prayer.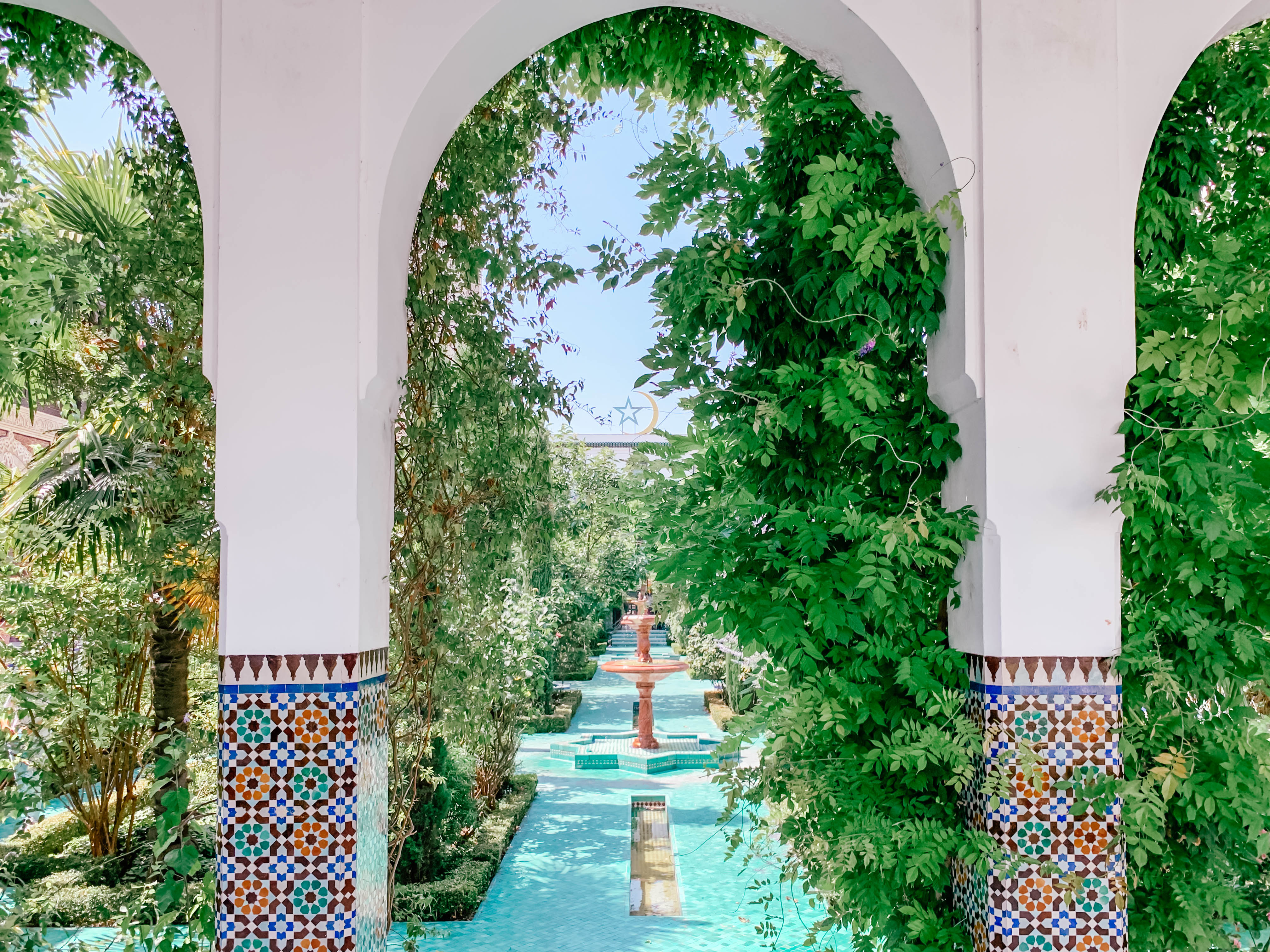 Mint Tea & sweet delights
After exploring the mosque, walk over to Le Café de la Mosquée de Paris around the corner for some mint tea and sweet treats with all the Moroccan vibes. Take a seat on the terrace at one of the mosaic circular tables in a shady spot. A selection of pastries are available to choose from inside, all costing 2 euros each.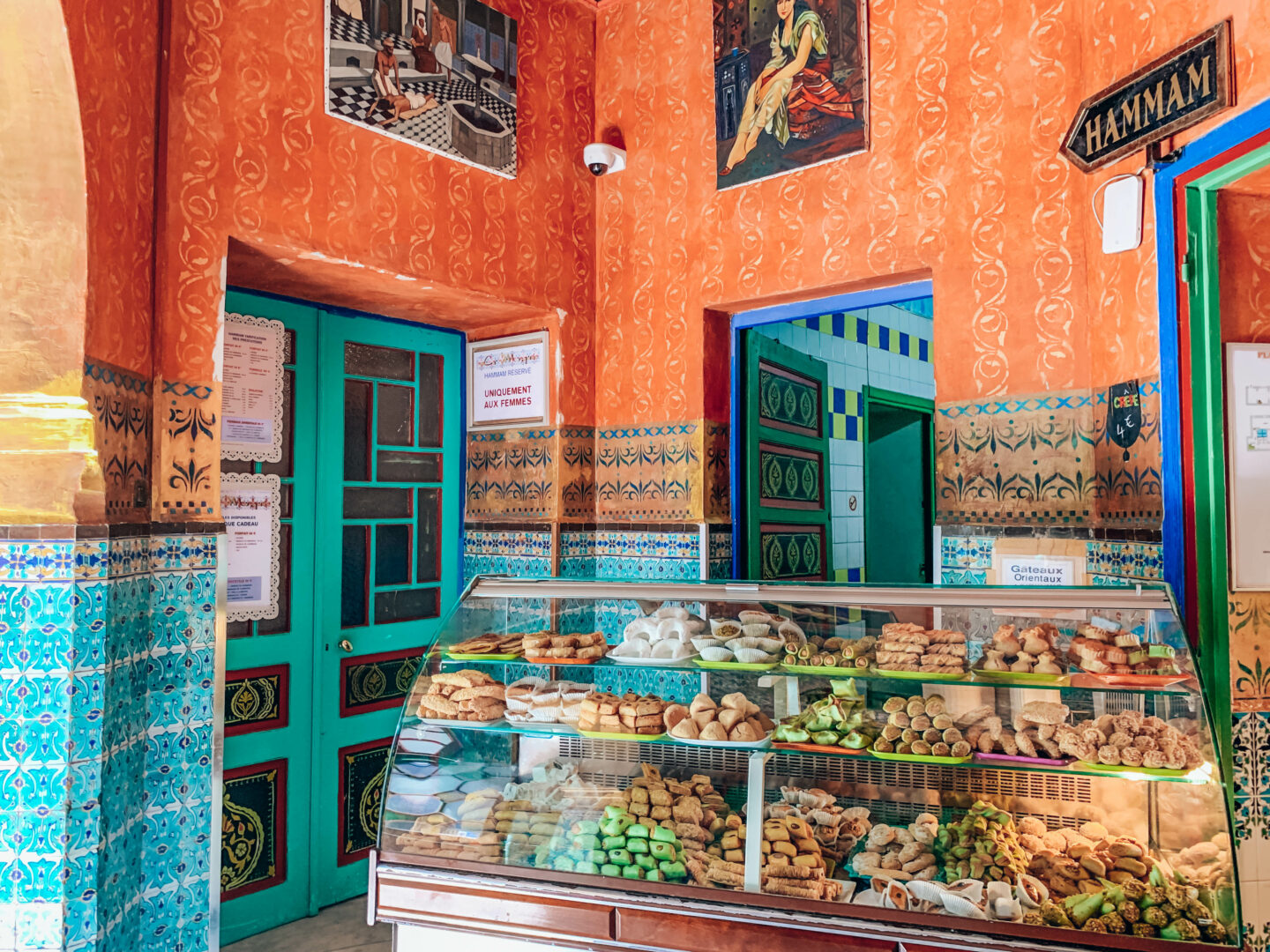 If you fancy some lunch instead, there is also a restaurant connected to the cafe serving Moroccan classics like tagines. There's even a traditional hammam if you're in need of a cleanse or massage.
Le Souk
On the way back to the metro, make sure to stop by the colourful shop, La Maison Franco-Orientale. Inside you'll find a mini souk full of nick-nacks from leather slippers to gold trays brought over from Morocco by the owner who's originally from Fez.
It's literally like digging for hidden treasure in there, but that's part of the fun. I ended up buying a hand-painted ceramic mug to use as a pot planter.
Tip: make sure to bargain, especially if buying more than one item.