If you are looking for a home away from home, then look no further than the cosy and intimate Le Narcisse Blanc Hotel & Spa for your next stay in Paris.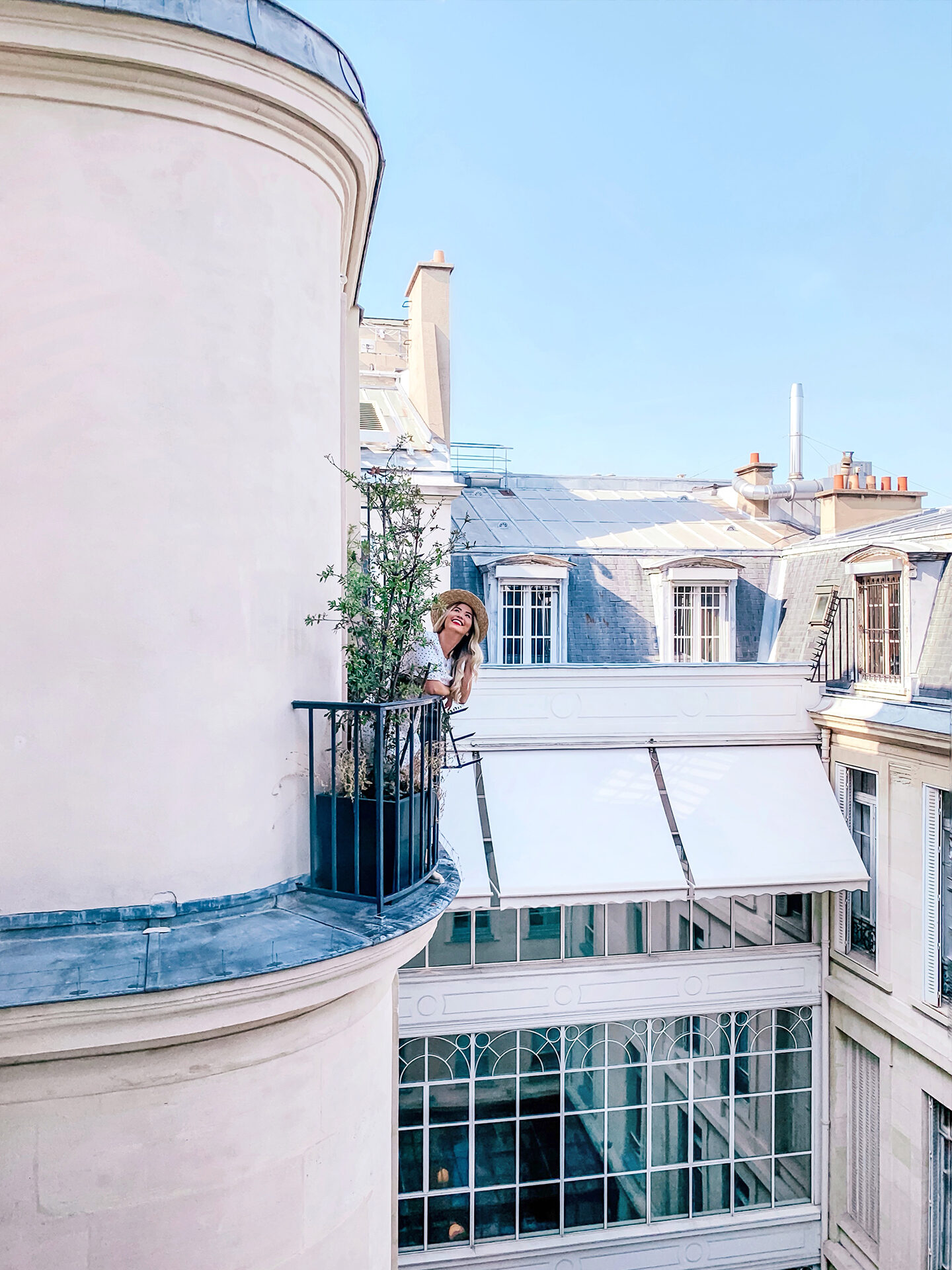 The Hotel
Le Narcisse Blanc Hotel & Spa, a member of Small Luxury Hotels of the World is nestled between the iconic Eiffel Tower and Les Invalides on the Left Bank in the 7th arrondissement. The area is filled with local Parisians and cute cafes. This boutique 5-star hotel is decorated in a timeless style inspired by the hotel's muse, Cléo de Mérode.
Cléo was an artist, actress, world-renowned ballet dancer and the first photographed It Girl of the twentieth century. Composer, Reynaldo Hahn called her his "pretty little narcissus" because of her timeless beauty. Throughout the hotel, you will find atmospheric portraits by interior design agency, Laurent & Laurence paying homage to Cléo and her free-spirited nature.
Walking into the marble entrance of Le Narcisse Blanc you will immediately notice the floral scent specially designed for the hotel. We crossed the narcissi marquetry on the floor and were welcomed by friendly smiles at reception who swiftly checked us in.
The natural light-filled salon is so inviting with its plush furniture, millennial pink and gold accents and floor to ceiling windows. It looks out onto the open-air garden terrace, which has a glass floor window facing down into the swimming pool.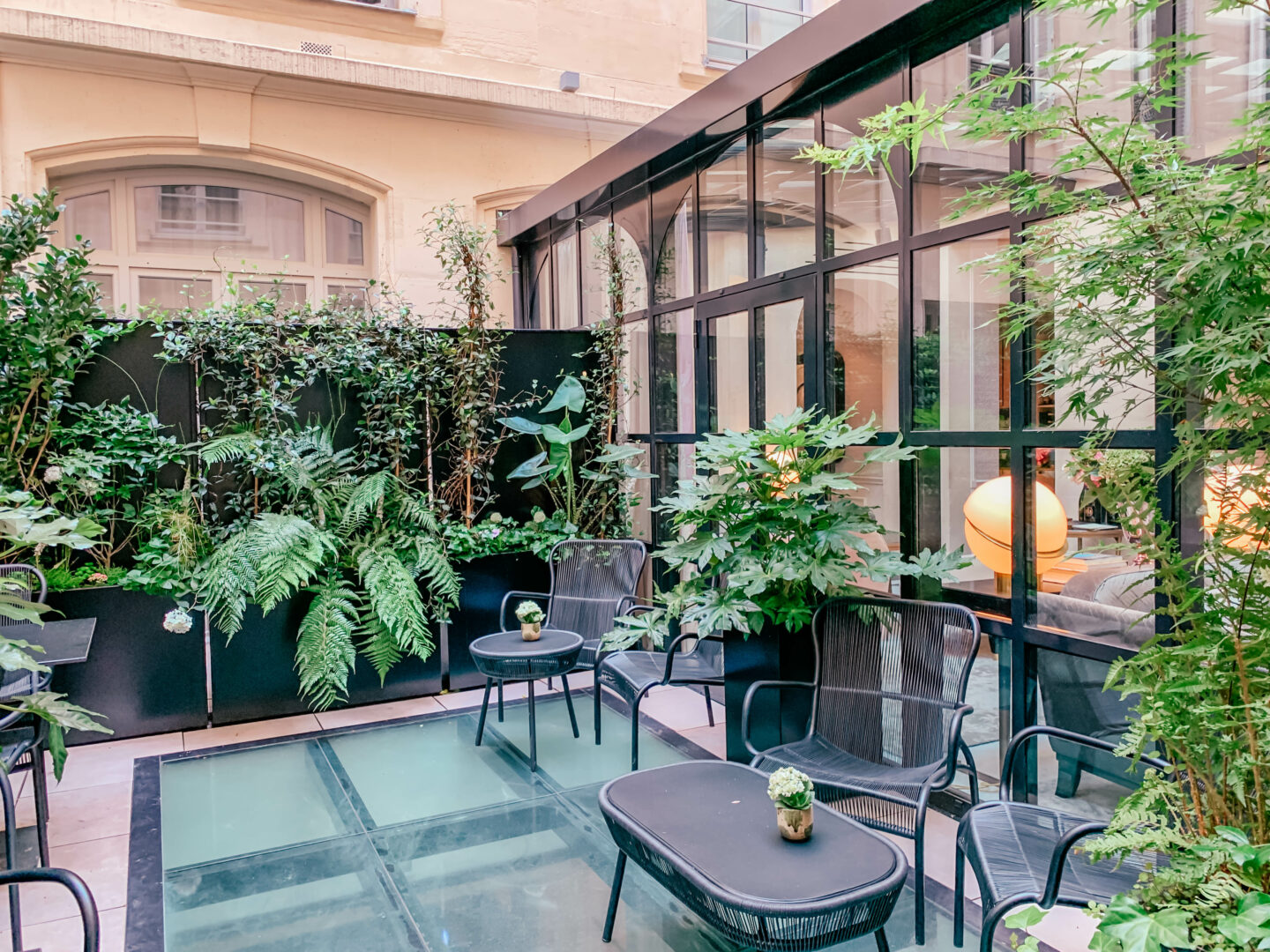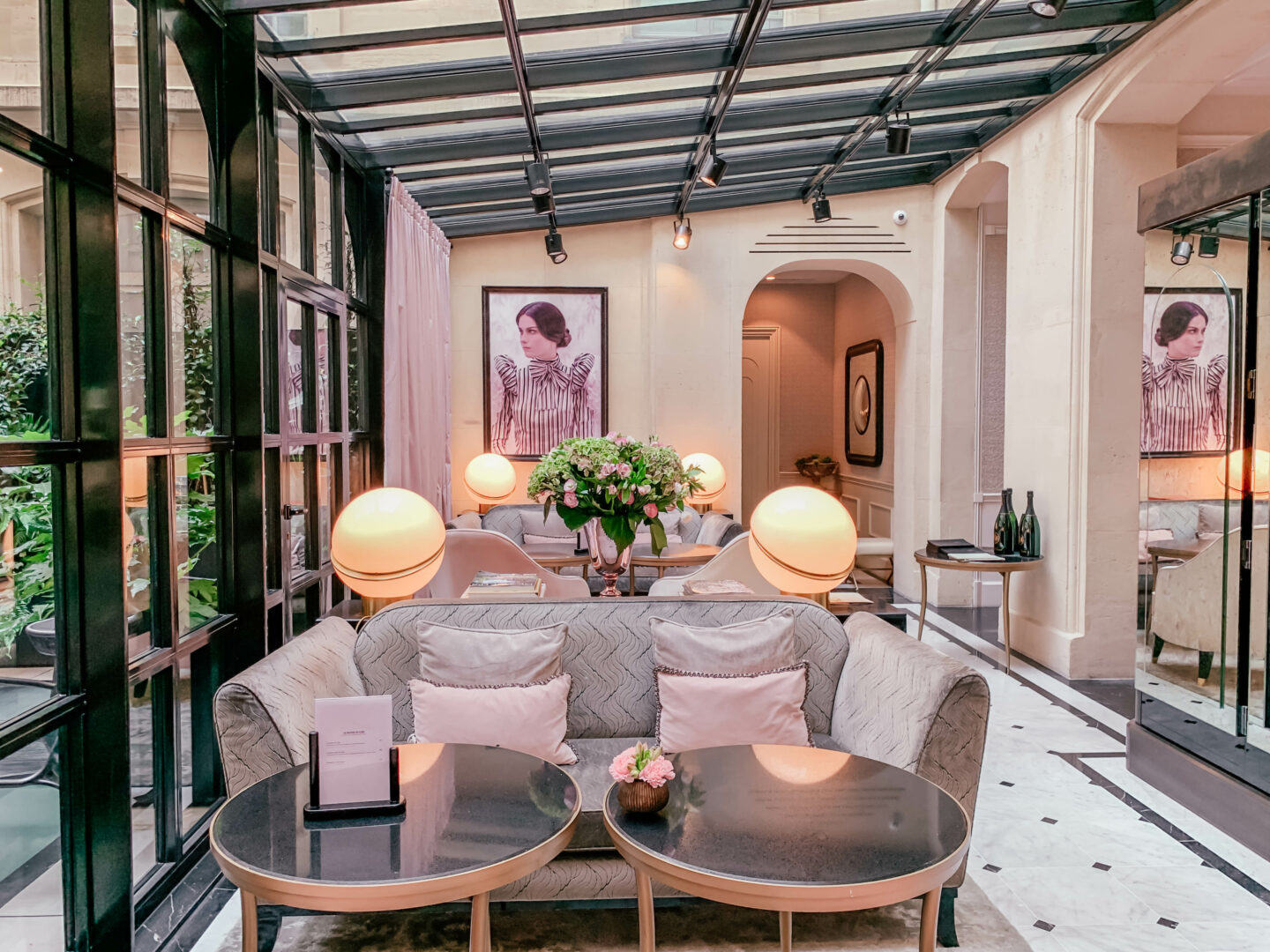 The Room
We were shown to a Superior room with a lovely balcony overlooking the hotel's courtyard. With high ceilings, the room features a king-size bed, writing desk, flatscreen TV, fully stocked mini-bar, complimentary bottles of Evian water (refilled every day), and a Nespresso coffee machine.
The room is decorated in soft hues of pink, gold, cream and champagne with Art Nouveau curves. The chic bathroom is designed in white marble with black accents and glass-blown faucets with narcissi inside. The attention to detail is very evident throughout the entire hotel.
You'll find custom made Le Narcisse Blanc toiletries, fluffy bathrobes, slippers and a hairdryer.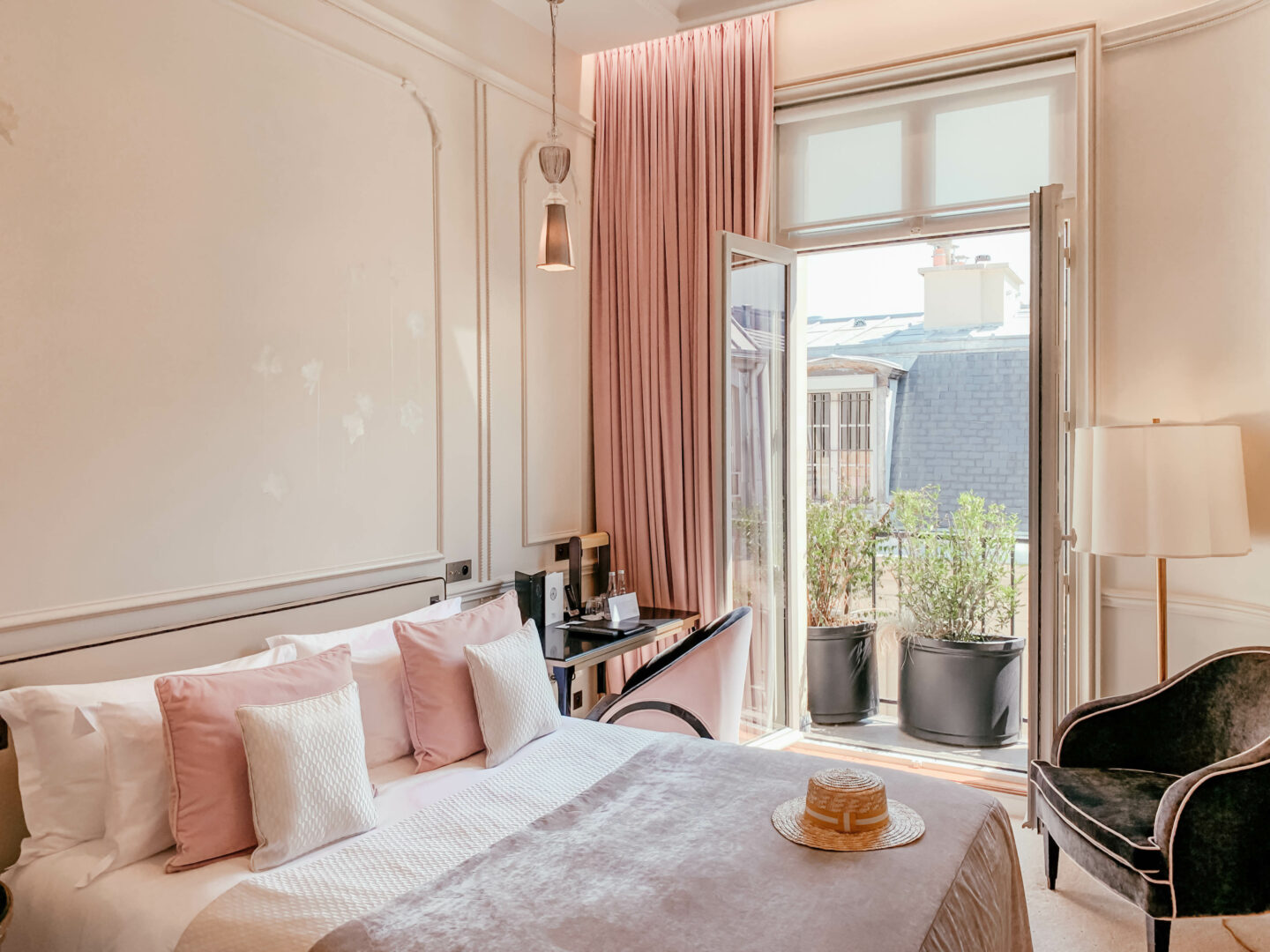 After a long day of exploring Paris, we returned to the room with a surprise. The turndown service left chocolates on the bed from the world-famous tea house, Angelina Paris. Another reason I love boutique hotels, it's these little touches.
Rooms start from €300 and suites €550 with breakfast included and free Wi-Fi.
Click here to book
The Breakfast
Breakfast is served on the ground floor in the lovely Cléo restaurant that is also open for lunch and dinner. A selection of French pastries, cold cuts, yoghurts and fruits are available at the buffet. Made to order hot items like eggs and pancakes can be ordered whilst catching up on the latest news.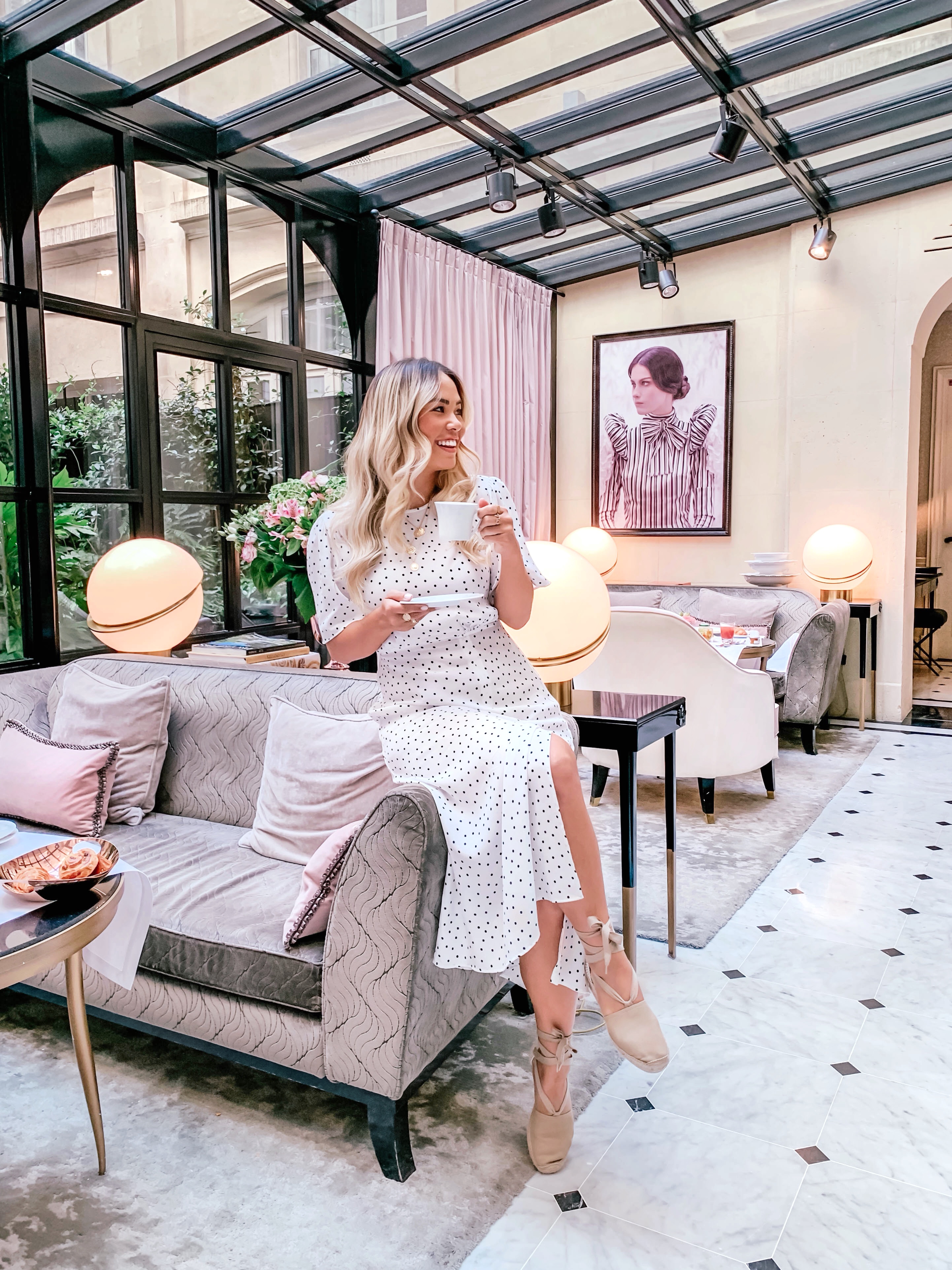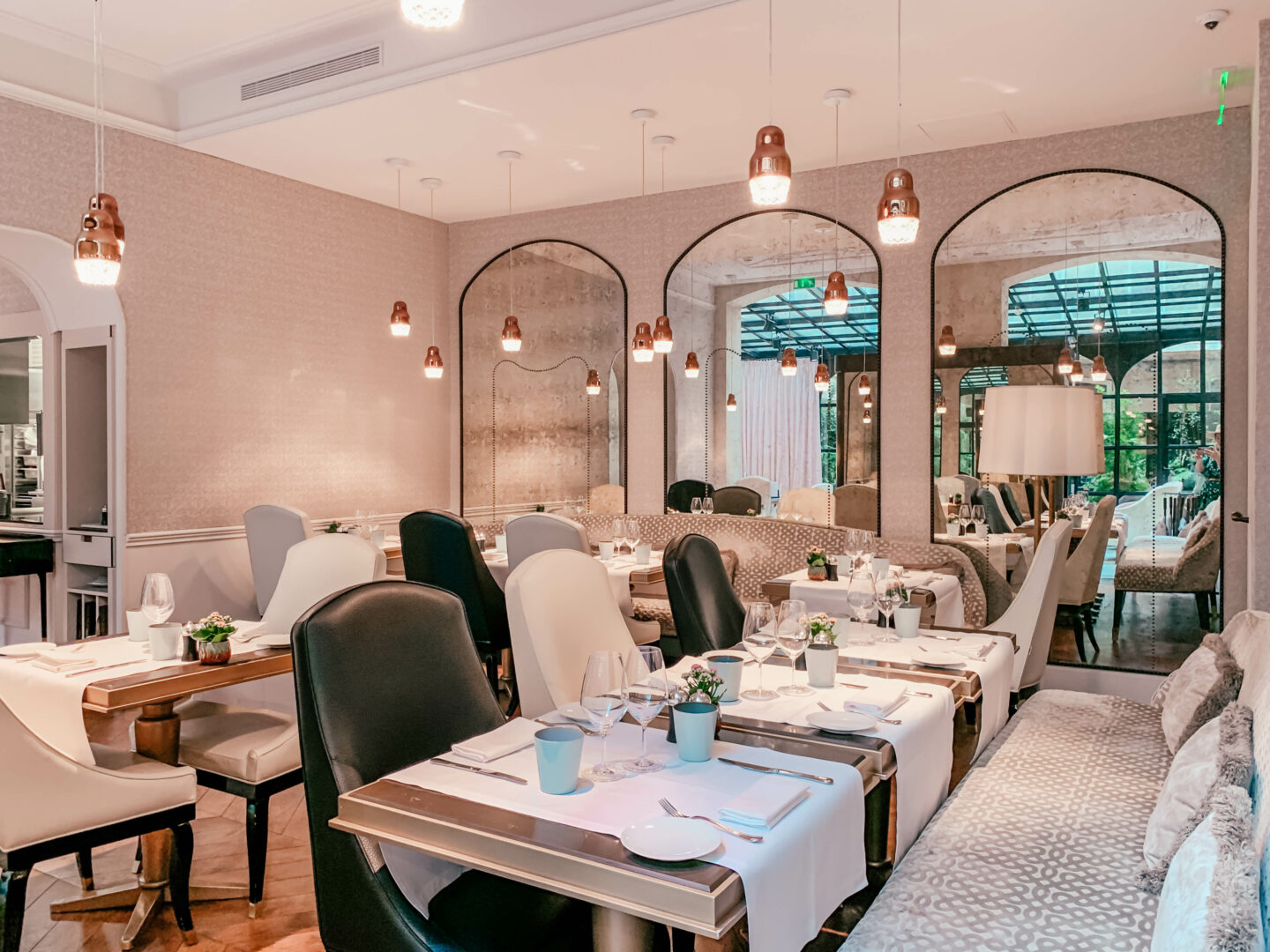 The Spa
A great draw to the hotel is that it has a swimming pool (something you don't often come by in Paris), sauna, Jacuzzi, gym and a hammam for hotel guests. Such a great way to unwind after a long day of exploring Paris.
There is a selection of tailor-made spa treatments on offer or you can just simply prop yourself on one of the ivory loungers and just relax.
Exploring the Neighbourhood
With Paris being such a walkable city, you will find many of the iconic attractions are within easy reach. The Eiffel Tower is just a 15-minute walk from Le Narcisse Blanc & Spa, while Musée Rodin is an 11-minute walk from the hotel. You'll find the neighbourhood full of locals and a nice change from the tourists who crowd the Right Bank.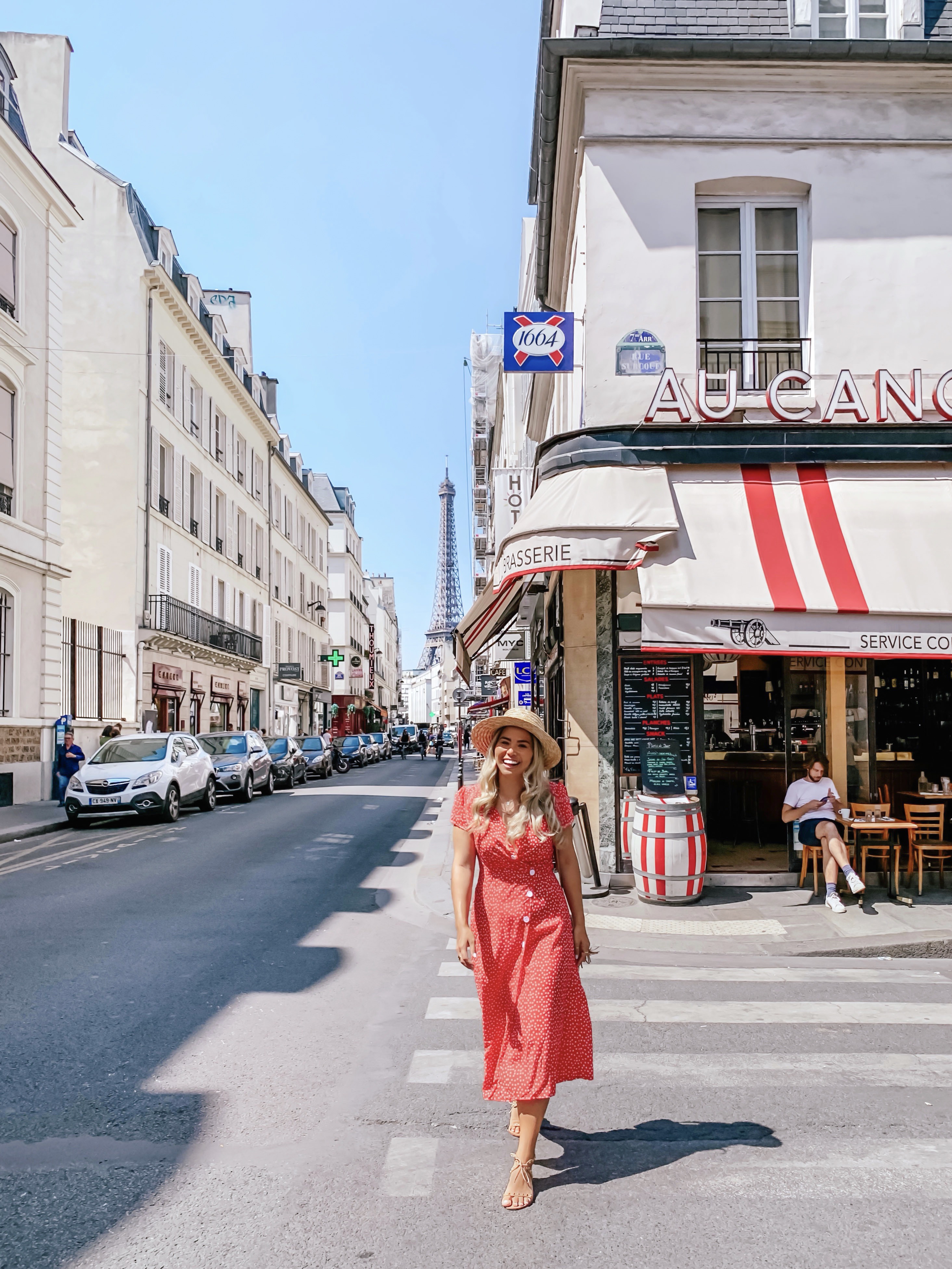 A special thank you to Le Narcisse Blanc for hosting us and making us feel so welcome.